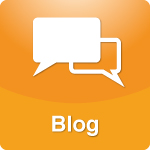 Let me put things into perspective. When I was a college professor, it was standard for students to fill out opinion surveys at the end of the course on what kind of job you did in the class. Actually, when I was a student in college, we were asked to do the same thing and the opinions were anonymous. Well, not in my case.
More >>
Tags: Internet-Media, Internet/Media
PERMALINK | EMAIL | PRINT | RSS

It's been over 30 years now since the first personal computers, and over 15 years since the Internet, gave us all a digital life. Who today can remember what it was like to do business in the days before e-mail, PowerPoint, laptops, Blackberries, iPhones, iPods, iPads, mobile apps, Facebook and Twitter?...
More >>
Tags: Budget, Finances, Internet-Media, Technology
PERMALINK | EMAIL | PRINT | RSS

The Associated Press just recently released its "Chronology of News Events in 2010." It includes such momentous occasions as the Obama administration filing a lawsuit in Phoenix to block Arizona's toughest-in-the-nation immigration law (leaving out that it is an anti-illegal immigration law), actress Lindsay Lohan beginning a 14 day jail sentence (reduced from 90 days due to overcrowding) for violating probation in a 2007 drug case, Wikileaks posting 90,000 leaked U.S. military records from the war in Afghanistan, and.....
More >>
Tags: Internet-Media, Internet/Media, Racism, Regarding Dr. Laura, Social Issues, Values
PERMALINK | EMAIL | PRINT | RSS