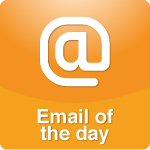 In September, my husband and I will have been married for four years. He and I have both listened to you for years. I knew he was a good man when I married him, and over time I have come to appreciate him more and more, but most profoundly in the last three months...
More >>
Tags: Character-Courage-Conscience, Character/Courage/Conscience, Health, Morals/Ethics/Values, Motherhood, Motherhood-Fatherhood, Personal Responsibility, Values
PERMALINK | EMAIL | PRINT | RSS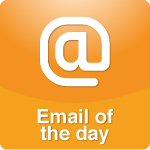 I want to share an enlightening conversation I had over the summer while sitting on a bench watching my kids play in the water splash area at my neighborhood park. A woman sighed and turned towards me and said, "Whew aren't you glad the summer is almost over and the kids go back to school?" I replied, "No actually, I'm sad summer is almost over..."
More >>
Tags: Character-Courage-Conscience, Character/Courage/Conscience, In Praise of Stay-at-Home Moms, In Praise of Stay-At-Home-Moms, Morals/Ethics/Values, Motherhood, Motherhood-Fatherhood, Values
PERMALINK | EMAIL | PRINT | RSS