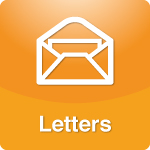 We live in rural area where my husband farms. A local firefighter and his wife opened up a CrossFit gym in their farm shed. Our son began crossfit with them...
More >>
Tags: Attitude, Behavior, Compliment, Eat Less-Move More, Fitness, Gym, Internet-Media, Motivation, Teamwork, Television, Values
PERMALINK | EMAIL | PRINT | RSS

I just turned 62.' In my life, I have seen blacks go from the back of the bus to the White House.' I have seen women gain respect in the workplace.But I have also seen an explosion in divorces.' Abortions.' Out-of-wedlock kids...on purpose.I have seen a collapse of the values that made and can still make America great.' I have seen an abdication of personal responsibility in favor of the adoption of victimhood and situational ethics.'There are many things that concern me about our new president.' Many policies that frankly, make me nervous.' But there are some things that I am impressed by, and hope he will set a tone and become a role model for our society.I am impressed by President Obama's work ethic.' I am impressed by his clear love for his wife and family.I am impressed that during the campaign, Michelle Obama made sure she was home with her daughters 5 days a week.I am impressed that they have invited the children's grandmother to live with them in the White House.I am impressed that the first black president got there through his own hard work and not because of affirmative action programs.I am impressed that President Obama took the time to visit with some of our wounded warriors from Iraq and Afghanistan the day before he took office as Commander-in-Chief.Now, I hope that through these actions, our new president will serve as a role model for all Americans - to take their vows and responsibilities as seriously as the day they made them.And that's my take on today.
More >>
Tags: Behavior, compliment, Family, Family/Relationships - Family, Morals, Ethics, Values, Relatives, Values
PERMALINK | EMAIL | PRINT | RSS