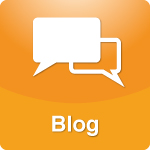 Yesterday, the Susan G. Komen Foundation cut off funding to Planned Parenthood ostensibly because it is in their set of standards not to give funding to organizations under federal judicial investigation. Planned Parenthood is under such an investigation.
More >>
Tags: Abortion, Breast Cancer, Charity, Feminist, Morals, Ethics, Values, Planned Parenthood, Politics, Social Issues, Values
PERMALINK | EMAIL | PRINT | RSS

Breakfast foods are comforting and delicious. It's too bad that most of time we are eating them in a mad-dash to get the day started. So why not turn your day upside down and enjoy some fine breakfast fare in the evening?...
More >>
Tags: Breast Cancer, Finances, Health
PERMALINK | EMAIL | PRINT | RSS