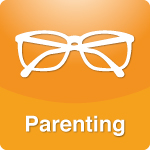 Every so often the temperature spikes on the issue of working outside the home mothers versus stay-at-home moms. Last week the topic was brought up once more when DNC advisor Hilary Rosen said Ann Romney,"has never worked a day in her life."
More >>
Tags: Politics, SAHM stay at home mom, Values
PERMALINK | EMAIL | PRINT | RSS

I am my three kids' stay-at-home mom. They are ages 13, 12, and 9. I wasn't always a stay-at-home mom. I used to think that a career was what I wanted.
More >>
Tags: Behavior, Morals, Ethics, Values, Parenting, respect, SAHM stay at home mom, The Proper Care & Feeding of Husbands, The Proper Care and Feeding of Husbands, Values
PERMALINK | EMAIL | PRINT | RSS