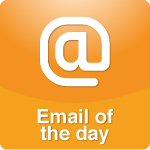 ...Lately, since I need to get up early to feed my daughter breakfast before school (she leaves the house at 6:30), I've been making the occasional breakfast for my honey as well, and sending many more lunches from home than before.
More >>
Tags: Behavior, Gratitude, Humor, Laughter, Marriage, Read On-Air, Respect, Sex, Values
PERMALINK | EMAIL | PRINT | RSS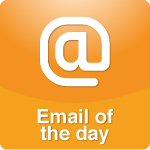 I participated in a variety of after school activities - ballet, karate, softball, theater, basketball, volleyball, track, and then finally in high school I did swim.
More >>
Tags: Grandmother, Read On-Air, Relationships, Relatives, Teenagers, Teens
PERMALINK | EMAIL | PRINT | RSS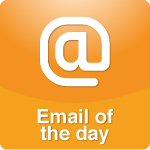 I am quite sure you get a lot of "I should have listened to you" emails, but here is another one. In 2003, I divorced my daughter's dad. In 2008, I remarried. Every day prior to the wedding, I would wait in the car line at my daughter's school listening to you tell stories of how second marriages with step-children usually end in divorce and the step-parent would not treat the child as his own.
More >>
Tags: Divorce, Marriage, Read On-Air, Second marriage
PERMALINK | EMAIL | PRINT | RSS